Dementia Action Week – 16-22 May
Posted by Zoe Stitt on May 13, 2022
Dementia Action Week is between the 16 and 22 May. According to the World Health Organization, there are currently over 55 million people worldwide living with dementia, with over 900,000 of them in the UK. 
This means that it's more than likely that dementia has touched your life in some way, shape, or form. Maybe it's close to home, and you've experienced dementia's devastating effects first hand, or maybe a colleague at work has shared with you how they support their next-door neighbour who is living with Alzheimer's.
Whatever your level of knowledge, or contact with dementia is, it's useful for us all to know how we can support those living with this condition and be aware of the trials that come along with a diagnosis.
What Is Dementia?
Dementia is an umbrella term that describes a group of symptoms relating to the brain. These include trouble remembering things, problems with mood and emotions, and difficulty regulating behaviours.
Dementia is a progressive disease which means it will get worse over time, and the timeframe in which people's symptoms develop differs from person to person, depending on several factors, including type.
There are several recognised types of dementia, with the most common being Alzheimer's, followed by Vascular Dementia.
Support For Living With Dementia
A dementia diagnosis can feel overwhelming and upsetting to say the least however, there is an abundance of support out there to help you know where to turn to next.
The Alzheimer's Society offers a wealth of resources, available to all, to help guide you and your family member, or loved one, through all stages of living with a condition that effects cognitive function.   
Each year, the Alzheimer's Society runs their biggest awareness raising campaign – Dementia Action Week.
The aim of this national event is to raise as much awareness as possible and help people understand what living with dementia entails.
The focus of this year's campaign is diagnosis, with many misunderstanding the difference between age related memory loss and dementia. Using this year's theme, the Alzheimer's Society wants to arm people with the knowledge they need to make an informed decision about when to seek medical advice.
Dementia Diagnosis
Diagnosing memory related conditions is difficult. Often, these conditions are surrounded by misconceptions and a lack of understanding, leaving people unsure about what steps they should take if they know a loved one is struggling to complete simple tasks, or forgetting things easily.
Whilst some amount of natural memory loss is to be expected as we age, it is important that we are aware that whist some of the symptoms reflect those of ageing, dementia is a complex condition that requires support and medical attention.
A diagnosis of any kind can be dauting, but with the right support and some useful daily living aids, those living with cognitive difficulties can continue to live a fulfilling life.
What Is Ability Superstore Doing?
Dementia is a condition close to our hearts, and personal to some of our staff, so we're supporting the Alzheimer's Society.
We want to help raise awareness of the disease and make sure everyone is aware of what support is available to people affected by dementia. However, where our area of expertise really lies, is in daily living aids that can help those living with dementia.
We're going to talk you through a few aids that we think will prove invaluable for those living with reduced cognitive function.
Talking Clocks, Watches And Alarms
With impaired memory, completing tasks that make up a daily routine can become challenging. Remembering to watch your favourite programme at 3pm and taking your tablets at 5pm suddenly becomes a daunting exercise. That's where talking aids can help. There are a whole host available on our website, but one of our favourites is the Alzheimer's Society endorsed Reminder Clock.
This clever device allows you to easily set reminders throughout the day. There are several pre-set options to remind you to have a drink, or letting you know your family are visiting that afternoon – all reminders can be made personal to you with the option to change the text, as well as uploading your own photographs.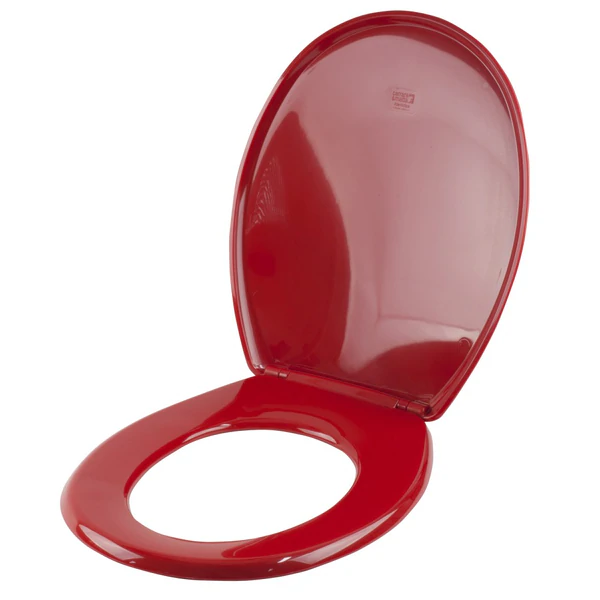 Contrasting Colours  
Research has shown that colour can play a role in helping those living with dementia complete necessary daily tasks.
The Alzheimer's Society suggests that to make your home dementia friendly, it is a good idea to use vivid colours which contrast against the surface they are on. This makes the items easily identifiable to those with memory loss and impairment.
A popular product amongst people affected by dementia is our coloured toilet seats, available in a vibrant blue and bright red. These seats allow a person to clearly distinguish between the toilet and other bathroom items, allowing people to use the bathroom with confidence and independence.
Signs And Key Fobs
We've all opened the wrong door, or attempted to put the wrong key in the lock at some point in our lives, but if that task became something we found difficult to do on a daily basis, it would likely have a detrimental effect on our everyday living.
Healthcare professionals suggest that using labels for doors and keys can help people living with dementia confidently identify rooms and locks.
Our home signs can be easily attached to doors, allowing you to see which room you're entering. The clear font and vibrant colours mean these signs can be easily seen, encouraging people living with dementia to move around the house independantly. .
Additionally, smaller key fobs in a similar style are available on our website, allowing you to easily distinguish between shed keys, house keys and others. These daily living aids are a small thing that can really make a big difference to those living with dementia.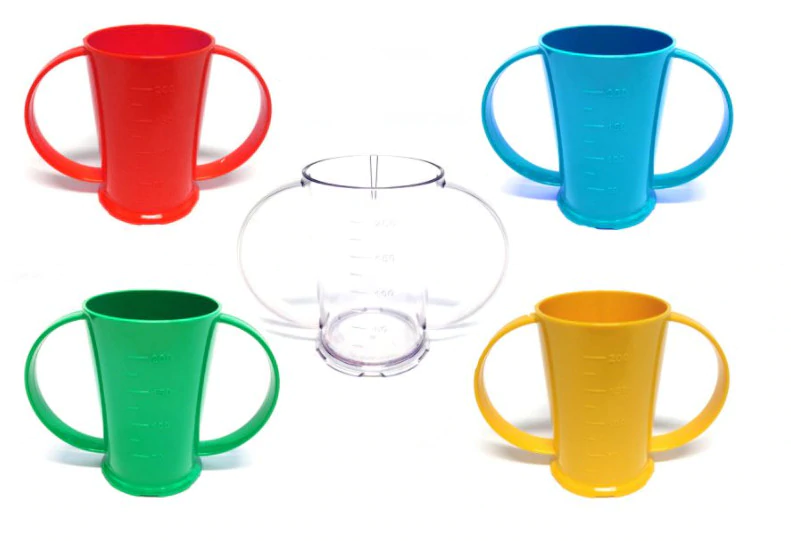 Dining With Dementia
Lastly, and this one is a big one, tasks such as dining and drinking can become a complex chore, rather than the enjoyable experience they should be.
There are several products that can help people with dementia. Vividly coloured plates, bowls and cutlery can be useful to those living with dementia, along with dementia friendly dining aids that are non-breakable.
Some of our favourites are the Duo Bowl, Duo Plate, Beaker and cutlery. These dining aids are available in bright and attractive colours, making them a sought-after addition to any mealtime.
What Can You Do?
Hopefully, this blog has given you a small insight into how we can support those living with dementia, and there's a range of easy things you can do to help those living with this condition. 
1. Talk, and keep talking. Don't be afraid to raise concerns and awareness around dementia, there are likely thousands of undiagnosed people living without support and help.
2. Get involved! The Alzheimer's Society website has a whole section dedicated to ways you can help.
3. Know that there are daily living aids out there that can help with the little things and the big things alike. Don't be afraid to suggest them to people you know that are affected by dementia, you never know the impact a thoughtful living aid can have on someone's life.
Why not browse the huge number of helpful products on our website? If you have any questions, you can call us on 0800 255 0498 to speak to one of our knowledgeable Customer Care team. You can also email us on – heretohelp@abilitysuperstore.com or fill in the Contact Us page on the website.